Post by Djinnwolf on Jun 1, 2018 16:24:18 GMT -5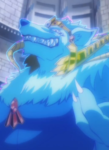 1) Thefts. I know it sucks to have things stolen from your or a neighbours table but as a seller you should be responsible and take precaution to this. Nomi gets insanely crowded just in the first 30 mins so to have staff, security guards, patrolling the tables watching for people walking away with items I think would be a hassle. Who is to say someone who picks up an item isn't just looking at it or has just paid and picked it up and some security doesn't see this so thinks its a theft. I did notice some sellers with high volume items or multiple small items (ex. videogames) had taken out the game disc/cartridge and left the case for someone to inspect. if they had any questions or were looking to purchase it they would simply add it to the case or bring the game out for the buyer. It reminded me of what eb games does at their stores. Also any high value items like figures were kept on shelves or in the back of the table unless specifically asked to see it up close.
2)Nomi date (multiple days or not). Personally I love it that Nomi is on a friday in the evening. For one I don't have to compete with panels I host, miss out on photoshoots or masquerade or cafe delish or any other highly popular event going on duing Saturday. Also Most people rather line up for the dealers room/artist alley or autographs. I save that for Saturday or sunday when the day is longer, friday at least it give me something else to do on that day besides sitting in my hotel or wandering around aimlessly.
3)Nomi extension. I am glad that Nomi was extended to 11pm. when alot of people are gone it makes it easier to look at the table and see if there is an item you missed or realized you can't go home without. My only con about this (but not against the organizers) is that I have heard alot of sellers didn't see the benefit of this simply because they didn't much even after 10:30pm. As a buyer I would like to point out that some of these sellers really didn't want to lower prices or haggle even in the last 15-30 mins of the event, which may be the reason people were not going to buy anything (not when they spent so much money earlier) An example of this is in the last 15min when I wanted to buy a DVD set priced at $40 I offered to buy it for $30 the seller said they can only do $35...really $5 off? I didn't end up taking it and just as nomi ended the item was still there. I know the sellers want to make as much money as possible, and i didn't think it was a lowball offer, but its a wonder many sellers go home with so much stuff, and complain that they didn't really sell anything. Just my two cents on that.
4)Charging premium for front row. I would NOT be a fan if this is something AN Nomi organizers decided to go with. Charging extra or randomly selecting people to enter first for more money or ticket system just doesn't cut it. I pay for my pass like everyone else. I also know that if you want to see as many of the tables as possible or have enough time to pick up your holds (if you do this) you should come early. Coming 1/2 an hour before the event starts is not early and by the time you get in there is probably a 1000 people already inside before you. If AN went the fan expo route and charged extra for VIP then maybe there is an excuse but I would rather see AN not do this especially since many events people camp an hour for.
5) Capping lines segmenting amount of people. As stated above come early if you want to get in quickly. You treat it like the dealers room or pre registration. Long line but the first person who lines up is usually there at 7am. Dealers room opens at 10am.
5)AN provide water for sellers/industrial fans. I would be up for AN providing water bottles for sellers with their table purchase or some sort of water station nearby so Sellers and buyers have access to refreshments. It wouldn't be terribly expensive (Costco sells bulk!!!) and a great gesture for thanking the sellers for their time. The suggestions of the industrial fans is also a great idea as well. AN shoulda done it a long time ago.
Well These are what I believe I can add to the conversation

See you all next year at nominoichi
I get most of what you said here, but also we waited an more than an hour in line for the dealers room, browsed it for 20 minutes and left and it wasn't unbearably hot like the Nomi. And not everybody is able to line up an hour or more in advance for health or the fact they are running late.
We line up over a half hour early for the Nomi and the line was just this long straight one and winded the side of the whole building in the sweltering heat it wasn't the most pleasant experience to wind the length of the building and then walk back it in a little while.
And the fact inside the Nomi was too busy and hot it was not safe to be in there for so long especially when a couple of us had anxiety and the pushing and shoving and heat was too much. We hung around till like 8:30 as late as we could and it all barely improved. I really think the heat and crowds are something that needs to be perfected, for the enjoyment of everyone. Kinda like how the artist alley and Dealers room has been slowly improved the Nomi can be too
Every year there is always room for improvement for Nomi and AN in general. Rome wasn't built in a day.
A suggestion I would make for people sensitive to the heat or have disabilities where they cannot be in large crowds is to maybe think about coming later into the event where the crowds may have thinned out. Nomi's space is limited when in comparison to the dealers room or artist alley and with it being a one day event the crowds are going to be there right out of the gate up to a few hours in. Bring lots of water and take breaks in between on the sides or outside. I saw people walking in and out and sitting on the side by the entrance trying to cool off or hanging out with friends. Someone in line beside me even asked one of staff members if they can wait in the shade because they can't be in the heat too long. That staff member did one better and allowed him to wait seated in the air conditioned hall before the nomi officially opened.
If you happen to have holds with sellers, maybe contacting the sellers and asking if they will let you come later to pick up your items due to your condition may help. Some sellers are okay with this others may not. It never hurts to ask...the worst they can say is no or ask for a deposit or something.
All in all everyone has to be aware of their limit. Anime North will accommodate you but you also have to take care of yourself too. If you cannot handle crowds due to anxiety or another condition you should try to avoid peak hours or events where there is alot of traffic. If you have heat sensitivity...bring lots of water, take lots of rest find shaded areas. If you have a medical condition prep with food or medications in case of emergency Also bring a friend to be your conscious if you won't listen to yourself a friend will tell you otherwise to take a break (helped me one year). When in doubt find a staff member they can get assistance for you if needed.